TAIT Support can be accessed online via the Support Portal.
The website address for this portal is https://support.taittowers.com
Using the browser of your choice (Chrome is shown here), navigate to the landing page of TAIT Support.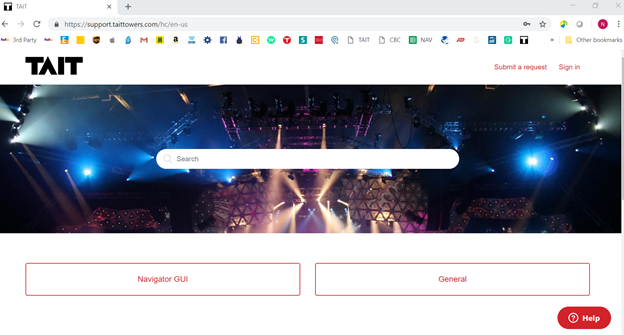 If the matter is urgent, you do not need to Sign In to create a support ticket. This can be done directly from the landing page via the "Submit a request" link on the top right part of the website or from the red Help button on the bottom right. Clicking on either link will take to you a short request form.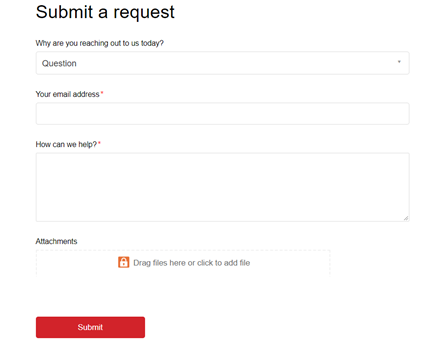 Items from this page a classified at a Problem, Question, or Training Request. A classification is not required to submit a request, but it may cause a delay in response from one of technicians.
Once you have completed the form, it will be submitted to the portal and our technicians by clicking the red Submit button.
If you wish to sign in to submit a new support ticket or check the status of a current ticket, the Sign in link can be found at the top right corner of both the main landing page and the Submit a Request page.  This link opens a login window.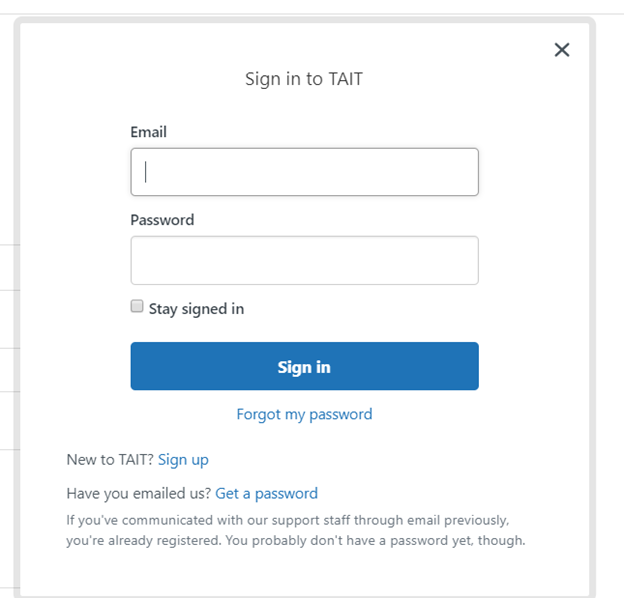 From this window, you can log into an existing TAIT Support account or create a new account. If you are unsure if you have an account or not, please use the Get a password link at the bottom. The TAIT Support Portal automatically creates new accounts and user IDs for every email address we receive. If you have emailed asktait@taittowers.com or were CC'd on an email to asktait any time after August 18, 2018 then you likely have an existing TAIT Support Login.
To receive a TAIT Support Login, all you need is a login name and email address. No other information is required.